Partnership Training
Build A Better Relationship
*

H

O

L

I

D

A

Y

G

R

E

E

T

I

N

G

S

T

R

A

I

N

I

N

G

S

P

E

C

I

A

L

*
From now until December 25th, sign up for our special holiday greetings program! This is a special package of 2 in-home private lessons with one of our trainers to teach your dog how to greet guests politely at the door. We will also cover strategies on how to integrate your dog into the family gatherings so they can be part of the celebration without adding additional stress. Fill out the Phone Consultation by clicking the link below and mention HOLIDAY GREETINGS in the comments!
The goal of Partnership Training is to create the "Go Anywhere, Do Anything" dog who can be their human's partner in life and adventure, and to build a handler who can support, lead, and advocate for their dog in any situation life may throw at them.
– Ally Marshall, Owner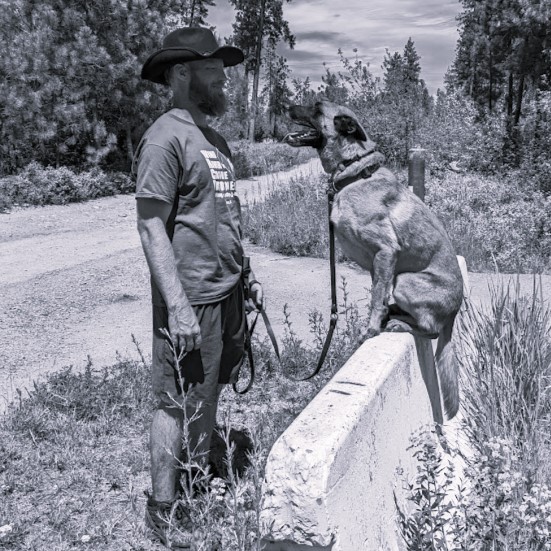 HISTORY OF PARTNERSHIP TRAINING
Partnership Training is based on the groundbreaking work of the Wind River Bear Institute's Wildlife K9 program, using trained Karelian Bear Dogs for nonlethal bear management. Our method focuses on creating a working relationship with your canine built on mutual trust and respect, where dogs and humans are equal partners in the process. It incorporates principles of biology, behavioral science, and building the human-animal bond.
OUR PHILOSOPHY
Our approach is balanced; we use positive reinforcement (Food, play, praise!) to elicit changes in your dog and create a job for them that is fun and that they enjoy. We create consequences for undesirable behaviors only after your dog has a clear understanding of what we want from him and always give the opportunity for the dog to make the right choice. We recognize traits in breeds that we humans have created, and work with them rather than against them to create the relationship we're looking for.
We train in real-world situations and environments to teach you and your dog practical skills that can be used everywhere. We recognize that dogs are individuals and our trainers are well-versed in the use of a wide spectrum of  tools and techniques so that we can match the best ones with your dog's specific needs. Some of these tools include: Food, Toys, Prong Collars, Head Halters, E-collars, and more. 
All new clients will go through a FREE phone consultation to help determine which of our programs below will work best for you. For clients looking for customized programs, service dog, therapy dog, or behavior modification training, we may require an in-person evaluation. All consultations and evaluations will be followed by a written training plan including details on your program and cost.
On-Site Training Evaluation – $75
In-Home/Off Site Training Evaluation – $95
1
Pick Your Base Program
Enroll in one or both of our standard programs listed below
2
Add A Specialty Focus
Add any of our Adventure Series specialties to your standard program – or work with one of our trainers to customize a program to your needs
3
Pick Your Format
Achieve your training goals via our Board & Train program, Private Lessons, or a combination!
We Offer The Following Programs:
---
PARTNERSHIP TRAINING – STANDARD PROGRAMS
---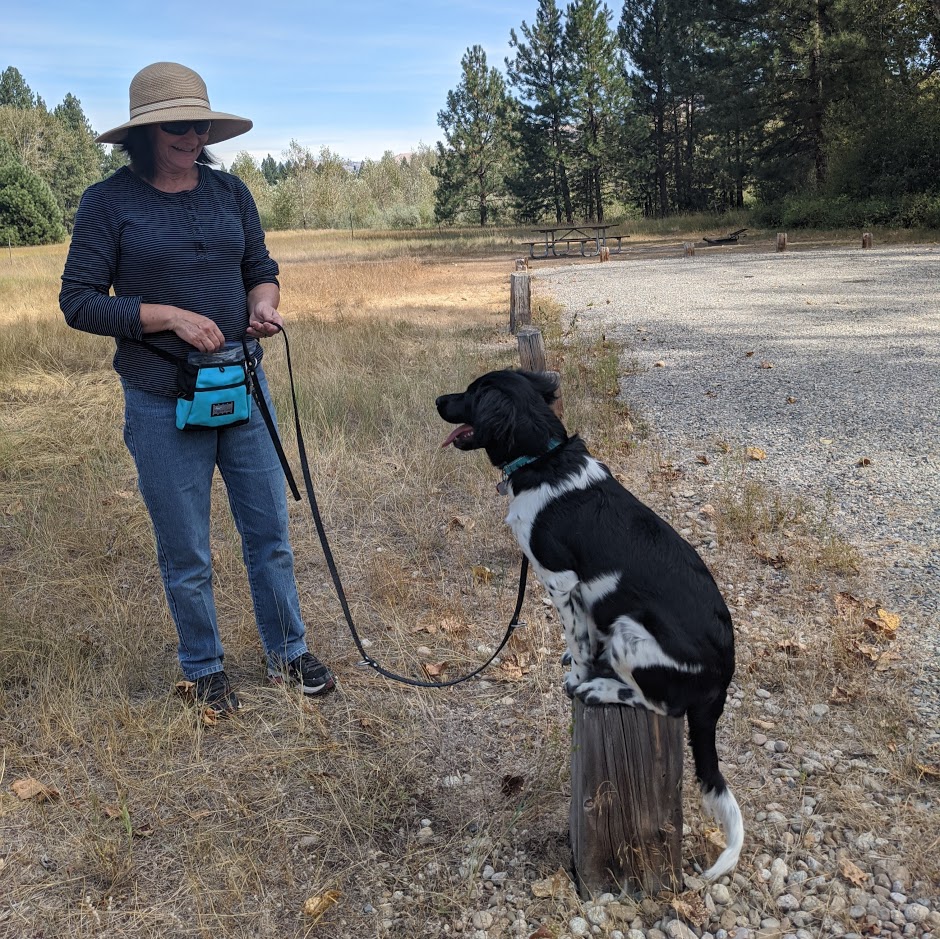 FOUNDATION PARTNERSHIP TRAINING
It All Starts Here.
Teach your dog how to navigate our human world and be your Partner-In-Life© by enrolling in our Foundations program. The skills you learn here are the building blocks upon which all our advanced training is based. Whether your goal is to have a reliable off-leash trail companion, a task-trained service dog, or simply a well-behaved family member, this is where it all begins.
Our Foundations program establishes a strong human-canine relationship by developing a clear language between dog and handler, finding a dog's motivation and aligning it with ours, and teaching the core skills every dog should know to be a healthy, well-balanced individual.
This program covers the following skills and behaviors:
Building a training language with marker words and clear communication
Name Recognition/Focus
Sit (Hold for Stay)
Down (Hold for Stay)
Come w/ Front finish
Loose Leash Walking
Threshold Manners (Doors, gates, cars)
Platform/target training
Return to Heel Position
Addressing common issues like barking, jumping, etc.
In addition to obedience skills, our trainers' holistic approach will touch on all aspects of a dog's home life, such as nutrition, exercise, family dynamics and house rules.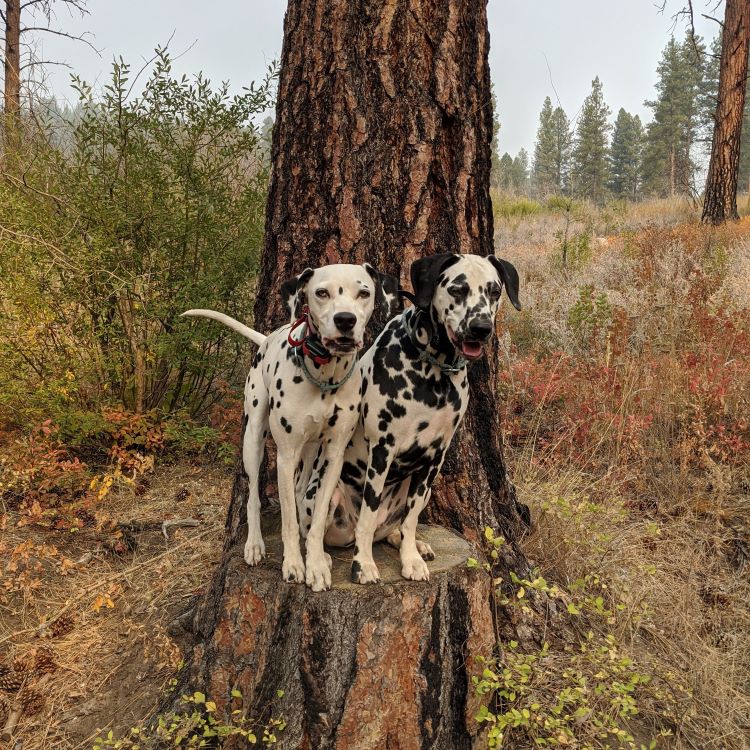 ADVANCED OFF LEASH
Pre-requisite – Foundation Program
Take your relationship with your dog to new levels and develop the ultimate Montana-lifestyle partnership by achieving Off Leash reliability. Having a dog who can enjoy freedom off-leash while remaining under control opens up numerous possibilities for ways to do more stuff with your dog like hiking, camping, river recreation, and more.
Note* – Our off-leash training program is only conducted in designated off-leash areas.
In this program:
Proofing all commands from minimum distance of 30 feet: Come, Sit (Stay), Down (Stay)
Proofing human and dog-passing skills – Dogs must be able to pass other humans, dogs, bikes, etc. on-trail without attempting to pull towards them/solicit uninvited attention
Off Leash Heeling
Introducing dog/handler teams to a remote collar
Appropriate & safe trail etiquette and manners
---
ADVENTURE SERIES – PICK YOUR SPECIALTY
---
Well-behaved dogs get to do more stuff with their people – and we want to help you find cool and creative ways to put your dog's abilities to use. The following programs are available as part of our Adventure Series, offered as an add-on to our existing foundation & advanced programs.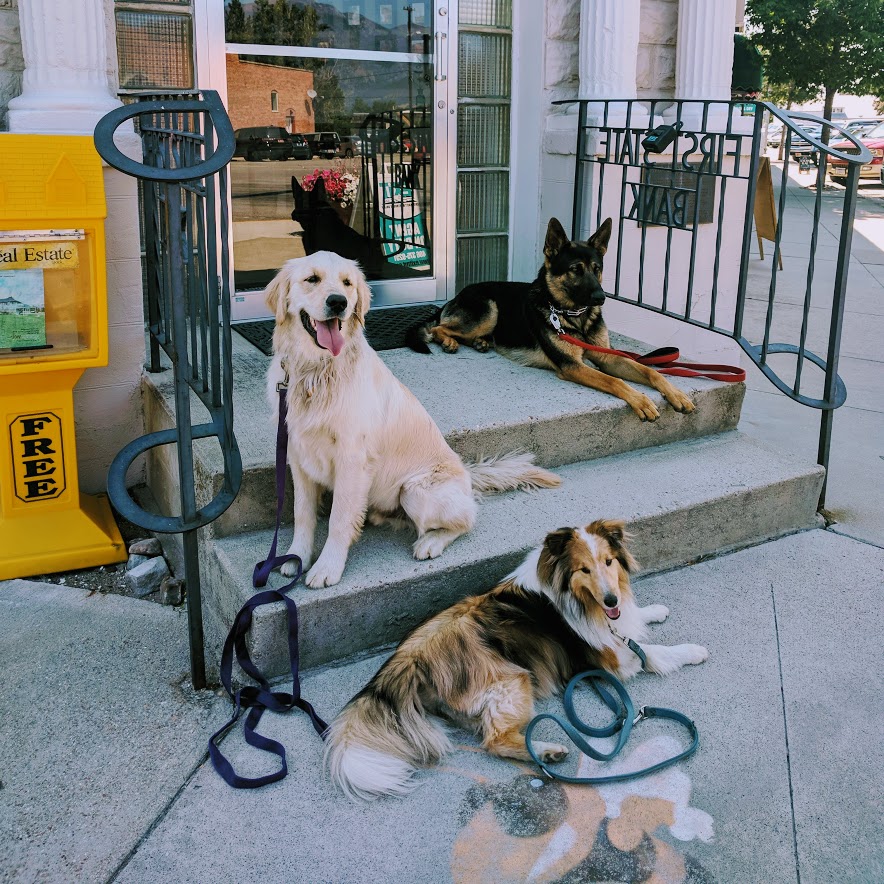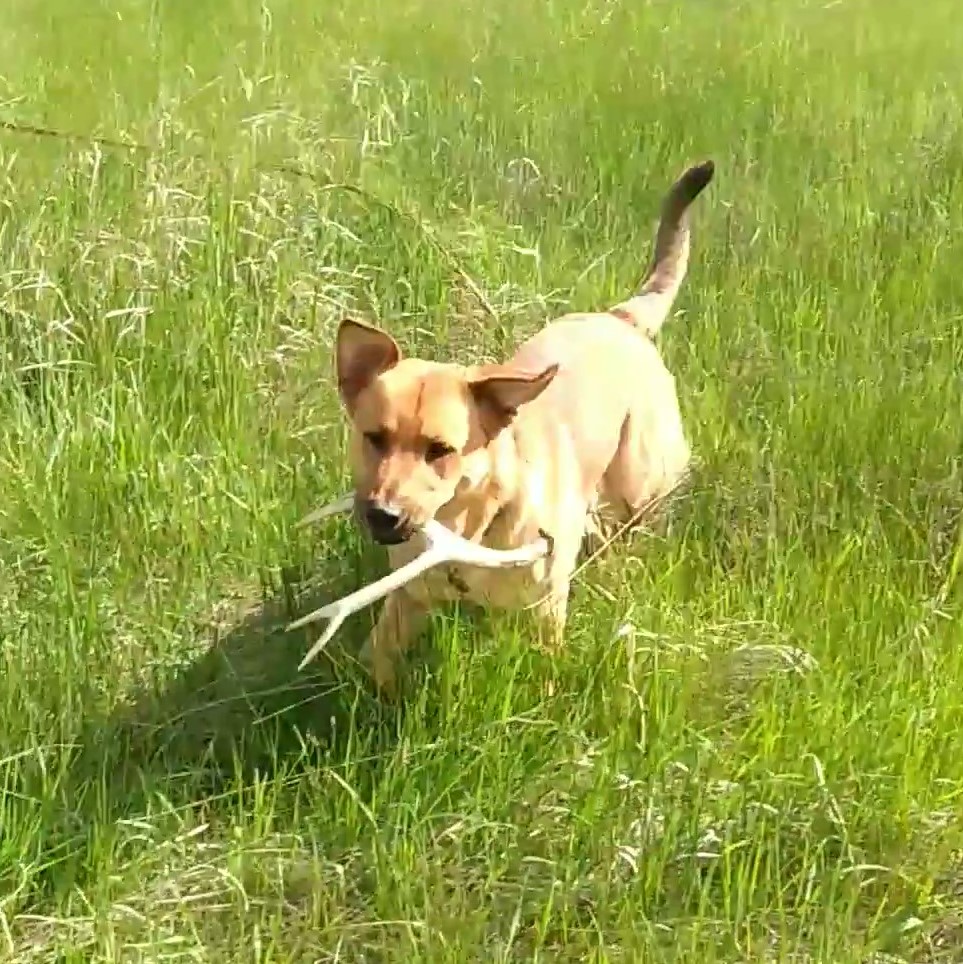 Urban Canine
This is the do-anything-dog specialty! Do you want your dog to be able to hang out downtown, at festivals, on dog-friendly patios? This is the program for you!
Adding this program to either of our standard options will focus on advanced obedience in high-distraction environments. Your dog will visit pet-friendly stores and high-traffic downtown areas and learn the following commands:
Advanced distance, duration, and distraction proofing on all foundation commands
On-Leash Heel
Place
"Say Hi" – Appropriate greeting skills
Teams who complete this program will also receive a credit to take the AKC Canine Good Citizen test with one of our CGC evaluators!
Foundation Nose Work
Teaching a dog how to use his nose is a great way to provide mental stimulation, and it is also the base for many useful and fun skills! It can also be used to help hone a dog's natural abilities, such as finding birds or other game animals. By adding this specialty focus to one of your standard programs, we will integrate the building blocks of nose work into your dog's other training, including:
Imprinting the scent of the handler's choice
Introduce an indicator behavior (How the dog tells us he found the scent!)
Introduce the "Search" cue with box work you can continue at home!
Completion of this foundation course will grant you access to advanced options, such as: Antler shed hunting, morel mushroom hunting, food allergen detection, Find a Family Member, and more!
Intro to Pulling Sports (Bike, skis, rollerblades, etc.)
Joring is like dog-sledding, but for a small team of 1-2 dogs, and isn't limited to sleds. You can jore on a bike, skis, rollerblades, a skateboard, or even running (that's called Canicross). Joring is a great physical outlet for active dogs and, like treadmill training, can provide a dog with intense mental concentration as well as they focus on their job. Adding this specialty to any standard program will integrate the following:
Introduction to joring gear: harness, bike, skis, etc.
Pulling commands: Pull, Whoa, Left, Right
Discrimination training for pulling versus loose leash walking
House & Door Manners
The front door is often one of the most exciting places in the home for your dog, and one of the hardest for your dog to mind his manners. Adding this specialty focus will incorporate appropriate door and greeting manners into your dog's repertoire of behaviors, including:
Counterconditioning the sound of the knock and/or doorbell. This process reduces barking, overexcitement, and jumping at the door and turns into a cue that your dog has a new job to do.
Place – we will use the Place command to give your dog a designated spot to greet guests, and a structure to remain in until calm. We can further use this behavior to keep dogs calm in the house while guests are visiting, including at the dinner table
More Coming Soon!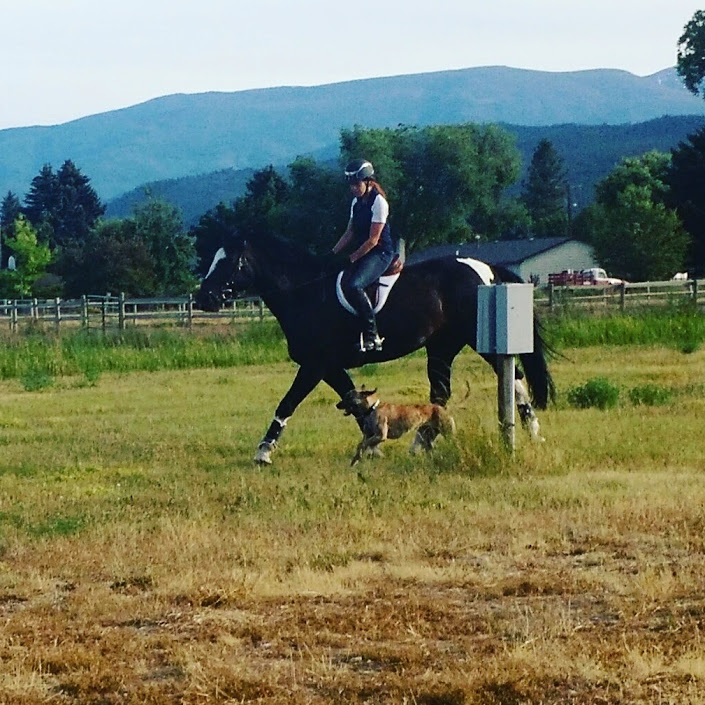 Custom Programs
If you are looking for a custom training program for you and your dog, or feel that you previous or existing training may cover some or all of the material in our foundations program, we can still help! A hands-on evaluation with one of our trainers will assess you and your dog's current level of training, and we can work with you to build a custom program that fits you and your dog and your training goals.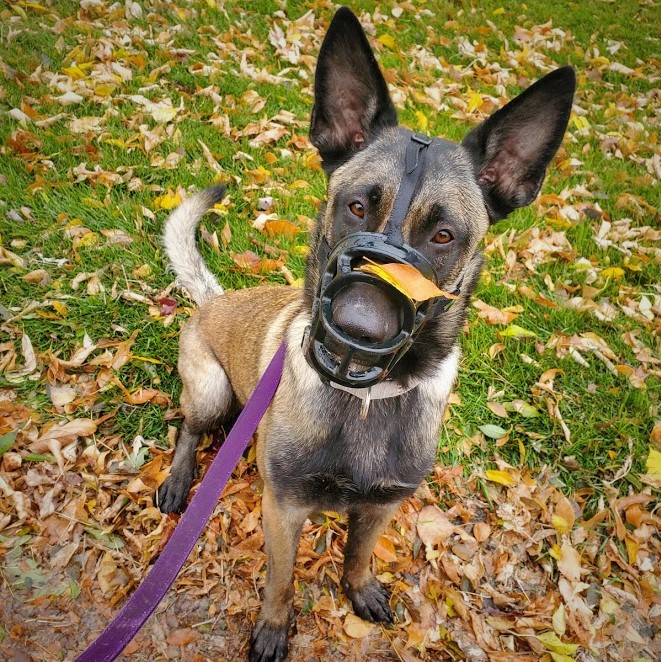 If you are experiencing reactivity or fear with your dog, or struggling with household dynamics such as behavior with other dogs, family members, or other animals, we can help. With our holistic approach to training and behavior we can help to identify the root cause of your dog's behavioral issue and work with you to come up with a long term solution. This will almost always include a training program but may (and often will) include other aspects of your dog's life such as home and other environmental management and modification, nutrition, health and wellness, and finally, we also take a close look at the behavior of US, the HUMANS, in the dog's life. Our actions, energy, and habits are going to strongly affect how our dogs behave, and if we expect them to change, we may have to be willing to do the same.
Due to our kennel setup, we are selective and limited in the behavior modification programs we accept. Dogs must be able to be handled safely by our staff members to be eligible for a board & train program, and candidates for in-home programs must demonstrate a willingness and ability to implement recommended changes.
All behavior modification programs require an in-person evaluation prior to being accepted into our training program.
Behavior Modification Private Lessons – $95 + per session
In-Home Pack Dynamics (Multiple dog/animal household) – $145+ per session