Private Lessons
Communication  |  Relationship  |  Trust
Private Lessons
The dog is only 50% of the Wind River Partnership. With our Private Lessons, learn right alongside your dog and become your dog's best partner, trainer, and advocate. You will learn how to teach your dog the skills he or she needs to be successful in navigating our human world and how to communicate in a way that is clear, effective, and maintains your Partnership.
We offer both One-on-One (private) lessons and lessons for Two Dogs, Two Handlers (Semi-Private). Lessons purchased in packages of four or more receive a discount!
Lessons can occur both on-site at our facility, in your home, and in locations matching your specific training goals such as: hiking/walking trails, residential neighborhoods, parks, and even pet-friendly stores!
On-Site Private Lessons • $85/each
In-Home/Off-Site Private Lessons • $95/each
Semi-Private Lessons (2 Dogs, 2 Handlers) • $130-$145/each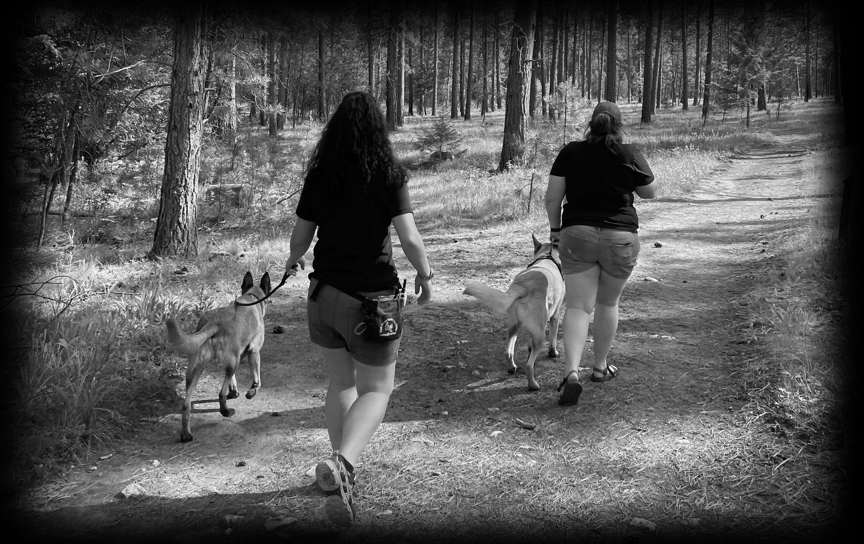 Book Your Free Phone Consultation
Standard Programs
Foundation Partnership Training • 4 Lessons
Advanced Off Leash • 4 Lessons
Foundation + Off Leash Bundle • 8 Lessons
Purchase the full package and receive 10% off the total price!
Pick A Specialty – Add to Any Standard Program
Urban Canine • +2 Lessons
Foundation Nose Work • +2 Lessons
Foundation Pulling Sports • +2 Lessons
House & Door Greeting Manners • +2 Lessons
Custom Private Lessons • $85-$95/lesson
Behavior Modification
6+ Lessons
Behavior Modification programs are limited and require an in-person evaluation prior to enrolling in a training program