About Us
Wind River Canine Partners is a unique facility for dog training, boarding, and daycare.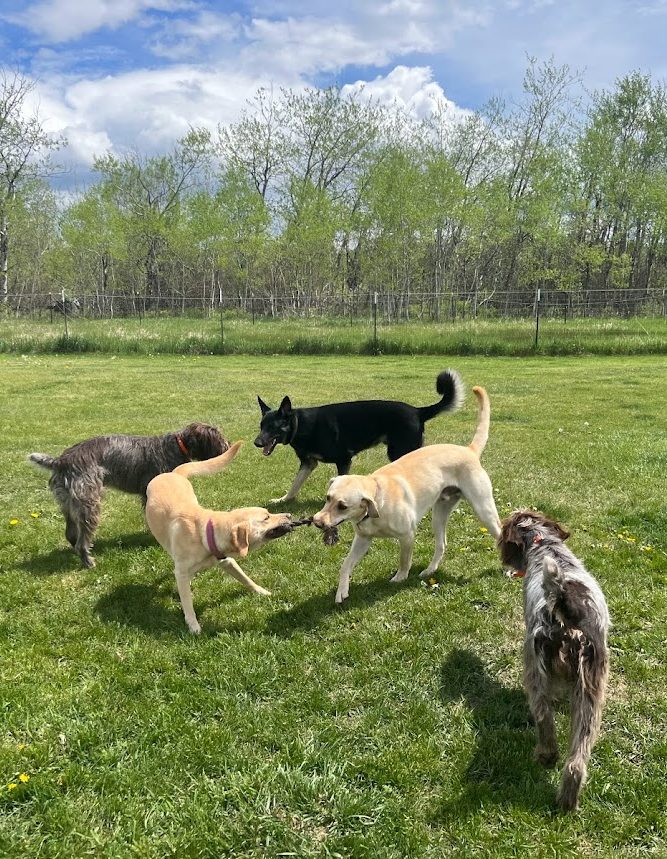 About Us
Wind River Canine Partners, LLC is the new name for Wind River Tails & Trails. We are a unique facility nestled on a beautiful 150-acre ranch near Florence, MT that offers services for pet dog training, service dog training, behavioral rehabilitation, and pasture-style boarding and daycare facilities.
WRCP was originally part of the Wind River Bear Institute, whose groundbreaking work uses specially-trained Karelian Bear Dogs to reduce human-wildlife conflict through aversive conditioning and public education. Carrie Hunt, the founder of the Wind River Bear Institute, opened up her facility to the public and their dogs as a way to share her passion for dogs and wildlife and offer people a style of boarding and training that was unlike any other.
Carrie says, "I wanted to build a facility that I would be happy leaving my dogs at if I had to travel. I wanted them to have their own yard that wasn't covered by gravel or concrete, and so I created Tails & Trails."
Over time, Wind River Tails & Trails grew and began offering more boarding and training services, utilizing the unique Partnership-style training techniques that made our Wildlife Dog/Handler teams so successful. Eventually, it became too large to fit under the umbrella of WRBI and Wind River Canine Partners was born, led by Tails & Trails managers Ally Cowan and Kelsey Means.
We continue to be a sister organization and share a facility with Wind River Bear Institute and support and advocate for the wildlife-saving work that our Bear Dogs and their handlers do. Thank you for taking the time to hear our story!